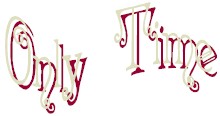 John Charles Julian Lennon is born on April the 8th. In Liverpool.

Julian appears on the Music Chart's with his debut album "Valotte" The song's "Valotte" and "Too Late For Goodbye's" become hits.

"Valotte" reaches the sales mark of 1.5 million copies. Julian begins his very first tour. Julian sings "Because" from Dave Clark's Time Musical. "Stand By Me a Portrait of Julian Lennon" is issued, this is a concert video of Julian.

Julian is nominated for a Grammy in the Best new artist category. Julian however, does not win the award. Julian's label releases "The secret value of daydreaming". The new album also goes gold this year. Julian begins his second tour. He also appears in "A tribute show to Chuck Berry" Julian sings "Johnny be good".

"Mr. Jordan" Julian's third album is released. The new Album showcases a new sound for Julian! He tours again.
"Help Yourself" Julian's fourth album is released. This will be the last music from Julian for almost seven year's.
Julian spends time out of the "Spotlight"
The wait is over for all Julian's fan's who waited for new music! Julian releases "Photograph Smile" a brilliant Record. He also starts his own record label "Music From Another Room".
Julian goes back out on Tour, to promote his new album. Which receives many reviews.

Julian takes a much deserved break from the Music Business. "Pop & Me" a film about father's and son's is released. Richard and Chris roe who traveled around the world together, caught up with Julian in which they interviewed. (The interview actually took place a few years before 2000.)

Julian stays pretty quiet this year, other than a few newsletters sent out through his official site, in which he says there are big plans for. "Viva Magazine" releases an interview they conducted with Julian for their magazine. "Behind The Music Collection" is also released.